Sunoco new packaging revealed for automobile lovers
Sunoco stood the test of time for being the engine oil of choice amongst motorists for many years.
Sunoco Thailand releases new and captivating packaging for several products and continue to lead with quality and innovation. New packaging facilitates organization and communicates new specification for ease of selection for customers.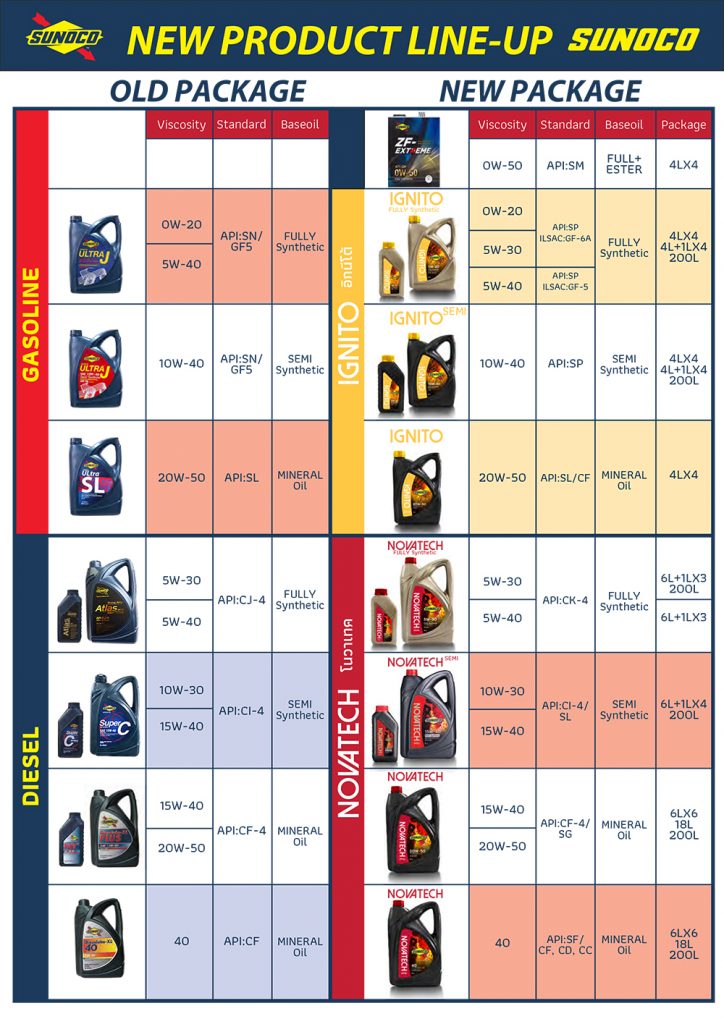 IGNITO is another champion product, a new name for Petrol engine oil that comes in the powerful yellow label. NOVATECH is the new name for Diesel engine motor oil in superior red label. Finally, ZF-Extreme is a high- performance engine oil for race cars.
All products are available for all Sunoco fans now, across all grades from Fully Synthetic, Semi Synthetic and Mineral product range.
For more information, please visit https://sunoco.co.th/product-category/ignito/